Plan overview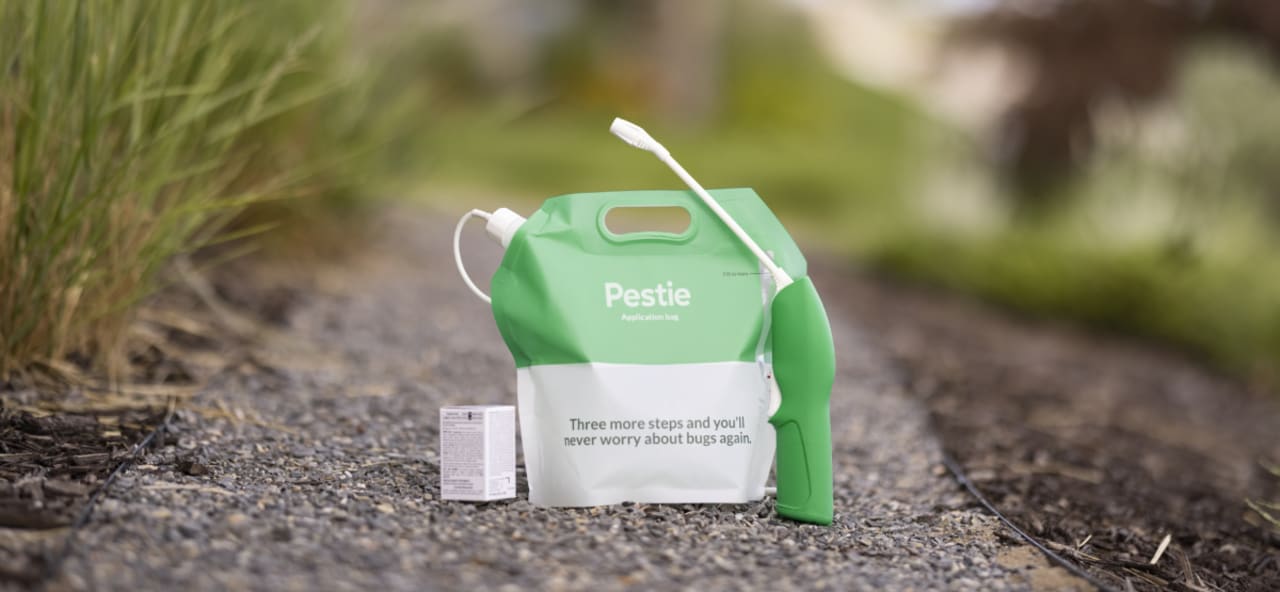 Customized for

your location

4 optimized shipments per year

Includes everything you need

Works on 100+ types of bugs

First order ships immediately

Always free shipping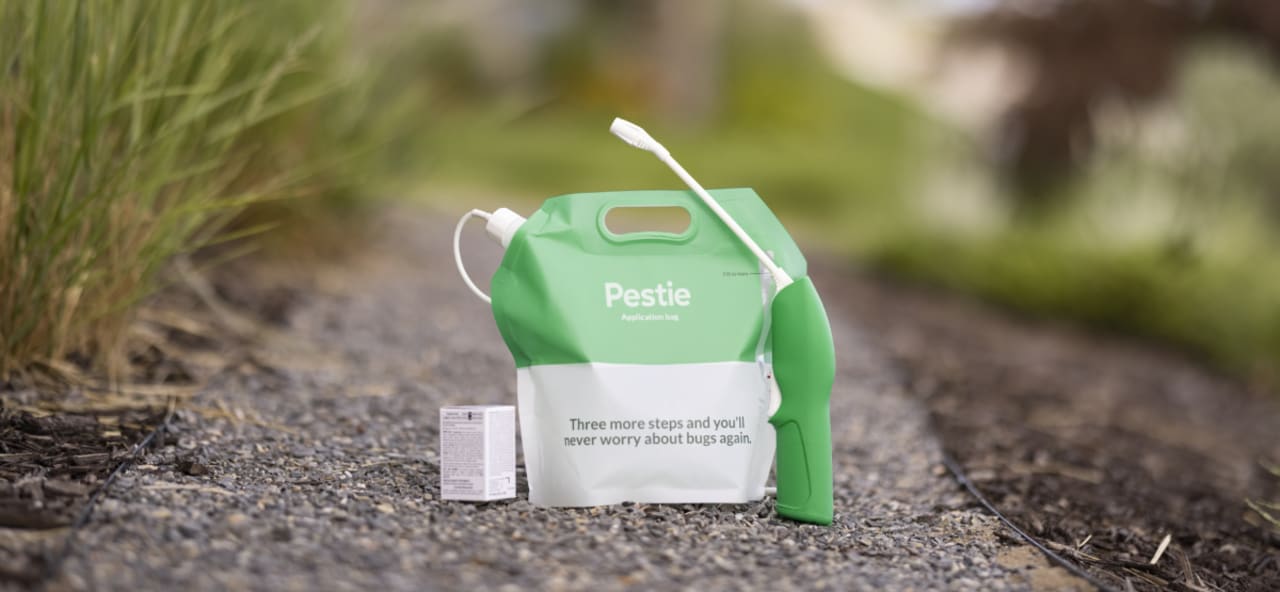 Ships same or next business day. Always free shipping.
Guaranteed results.
Cancel anytime with no fees.
Review your optimized plan.
Optimizing for your location.
Here's how your plan works.
Every step of applying your pest control is as simple as possible, and everything you need is included.
Control nearly all household pests.
Spiders
Ants
Cockroaches
Fleas
Ticks
Beetles
Earwigs
Mites
100+ Others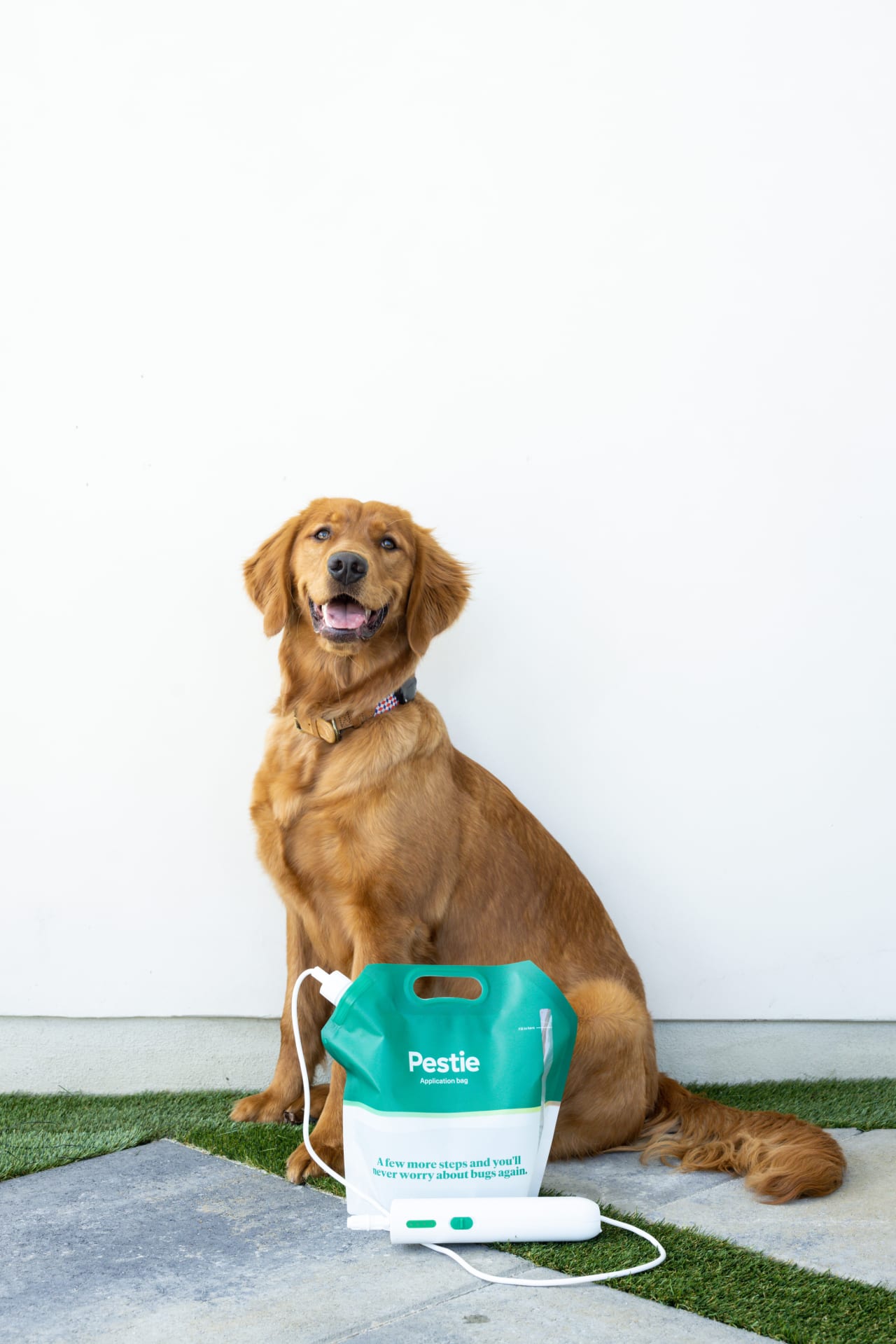 No sketchy chemicals
Designed for people, pets, and the planet.
You shouldn't have to declare nuclear war on your home to get rid of pests. Every pesticide that we send can be used around people and pets—they're even used in hospitals, nursing homes, and pet kennels.
Each shipment includes instructions on how to help protect bees and the environment. With Pestie, you're in control—you always know exactly what you sprayed and where you sprayed it.
The secret sauce
Fast-acting. Long-lasting. Thanks, science.
We partner directly with the world's top pesticide experts and manufacturers. This lets Pestie use the latest tested-and-proven pesticide technology—the same stuff the best pros use.
Thanks to cutting-edge technologies like microcapsule suspension, co-milled dual-active ingredients, and varied capsule uniformity, the pesticides you'll receive work faster, last longer, and are more protected from exposure to sunlight and rain. It's some serious pest control science.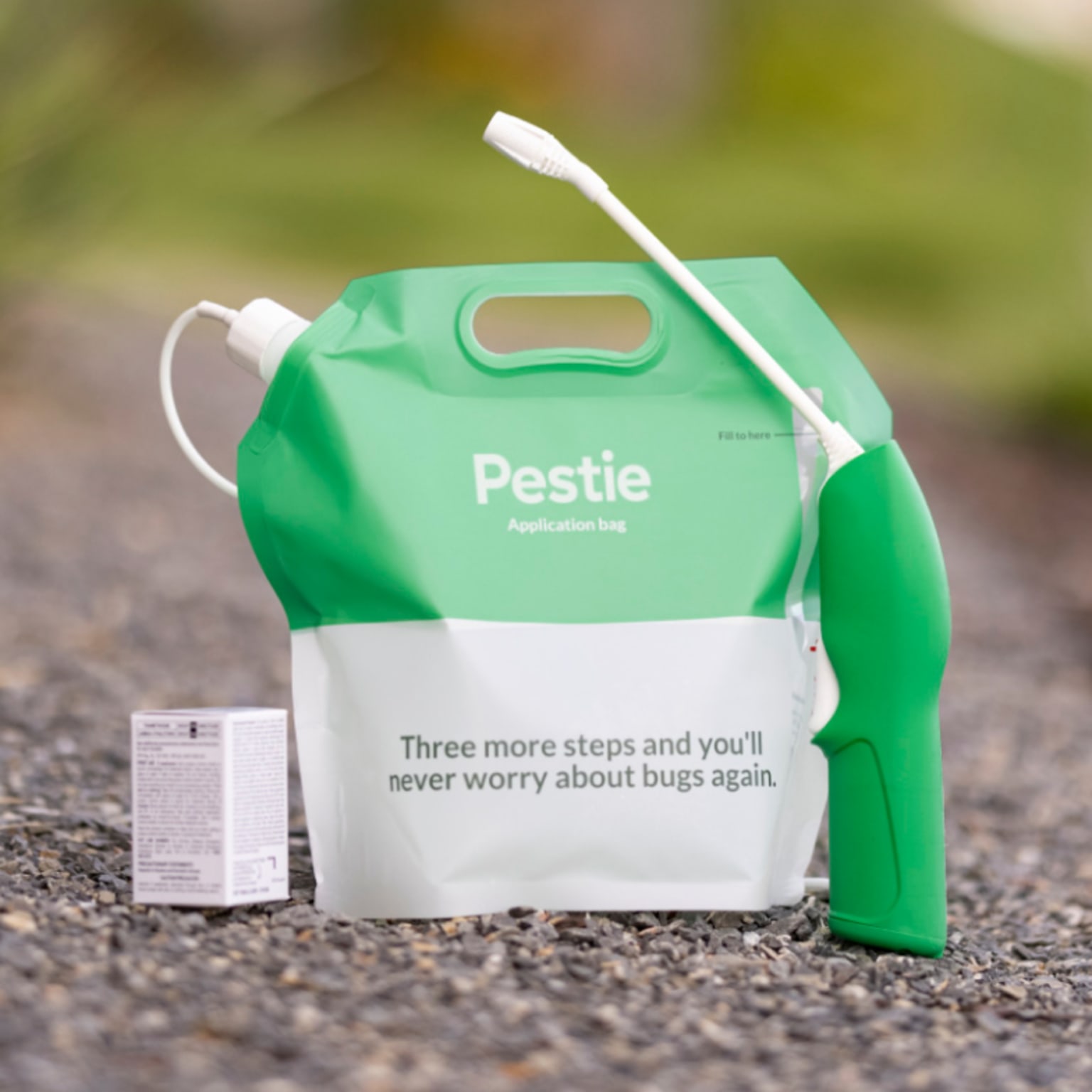 If you're not satisfied, we'll do whatever it takes to make it right—special treatments, personalized treatment plans, or a full refund. No matter what, you're covered.
It's risk-free—unless you're a bug.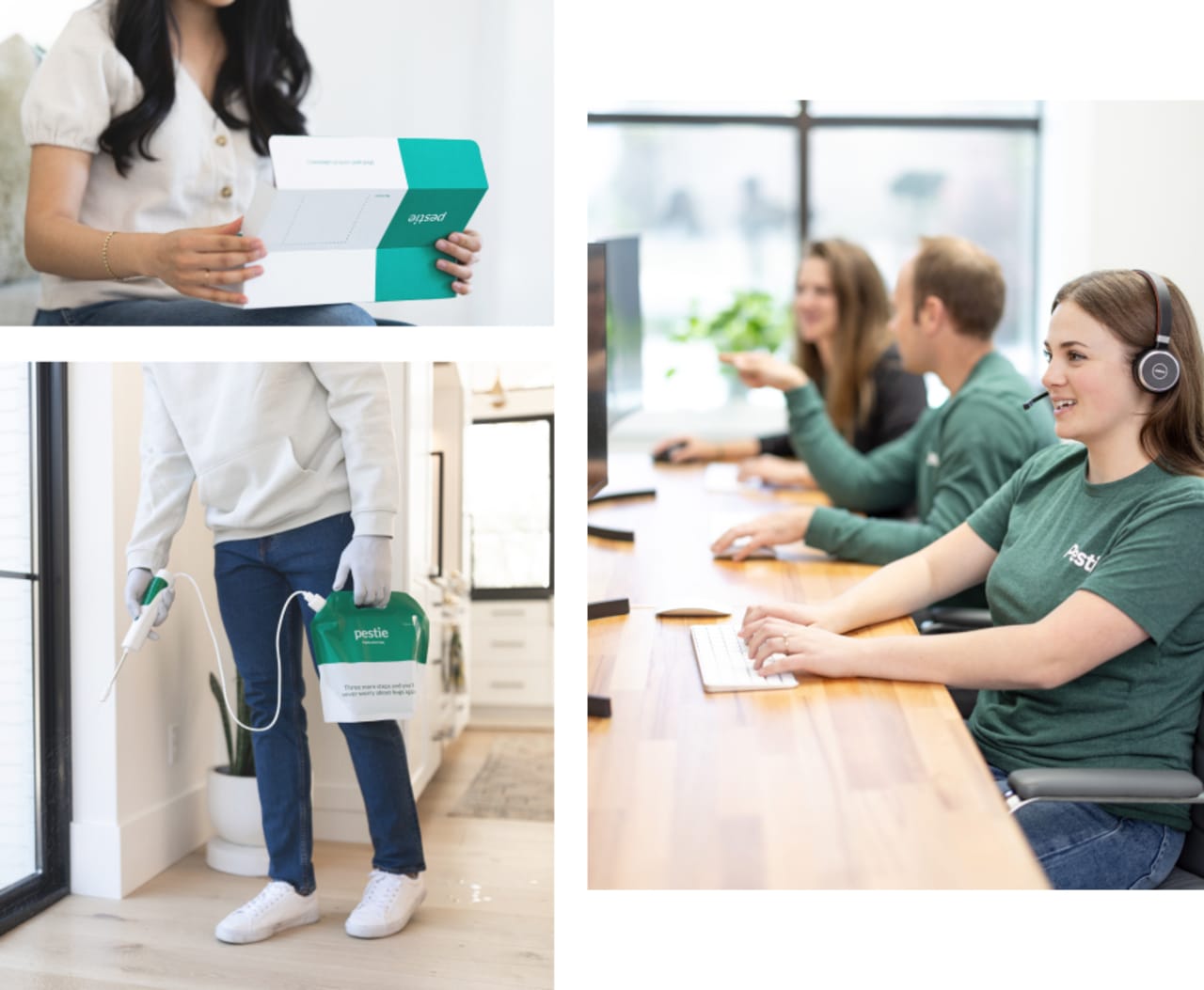 Expert support for all your pest questions.
Every purchase comes with unlimited 1:1 support from our US-based team of licensed pest control experts. Whether you need help applying, identifying a bug, or if you're just into bug talk, we've got you covered.
Chat with

an expert

our pest experts